Child Support Lawyers in Columbus, OH
Helping You Obtain, Enforce, Modify & Contest Child Support Payments
Ending a relationship can bring with it various issues that will have a major impact on your life as well as the lives of your children. One of the most important issues that attends such an event is the matter of child support.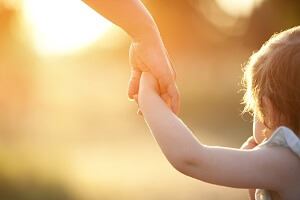 Under Ohio law, all parents are responsible for financially supporting the children they have:
Whether the parents are married or not
Whether they are unemployed or have lucrative careers
Or whether they are self-employed
The state establishes child support based on statutory guidelines established under Ohio Revised Code which must be followed. In dealing with child support, whether you are seeking it, seeking to enforce or modify an already standing order, or contesting it, you should seek competent legal representation.
This is true for all parents but especially for those with an affluent income, those who are self-employed, and for those who share parenting on close to an equal basis. At Boller & Petty, LLC, our firm has extensive experience in helping parents deal with this matter.
Talk to a Columbus child support attorney about your case. Call (614) 756-2827 to set up a consultation or contact us online.
How Is Child Support Calculated in Ohio?
Child support guidelines under Ohio law have been established based on the combined incomes of parents who earn up to $300,000 annually or less.
Calculation of child support is generally based on the following factors:
The combined incomes of the parents
Work-related child care or daycare expenses
Health insurance premiums and education expenses for the child
Taxes
Alimony/spousal support from a previous relationship being supplied or received
Child support being supplied for children from a previous relationship
How many children require support from the current relationship
The needs of the children
A parent's ability to pay
In cases where a child has special needs, additional support may be sought and awarded by the court. In general, courts have the discretion to adjust support payments up or down based on the individual needs of the child and financial circumstances of the parents.
These would be cases where strictly following the state's formula would not be considered appropriate, equitable, or in a child's best interests. For those parents who earn in excess of $300,000 annually, the issue can become more complex and will likely need to be resolved in court. It is highly recommended that you seek legal assistance in such cases.
Recent Changes to Child Support Laws in Ohio
In 2019, changes were made to Ohio law regarding child support. These include an automatic 10 percent reduction in cases where a parent has been granted and is using 90 or more overnights with a child (which is 25 percent of the yearly available) per year.
A revision in the guidelines was also made to give an additional deduction to a parent who has been granted 147 (40 percent of the yearly available) or more overnights with a child. If the court does not grant an additional deduction in these cases, it must provide a justifiable explanation.
Put Passionate & Competent Legal Representation on Your Side
Fighting to secure child support, to get it modified when your financial circumstances change, or to get it enforced can be stressful. Our legal team knows what to do, how to do it, and will provide the guidance and strong legal representation you need when seeking to resolve this issue through family court. Visit our reviews page to see what our clients have to say about working with us.
Let our competent team work for you – contact our Columbus child support attorneys at (614) 756-2827 or contact us online to get started today.